Vrouwen op Reddit delen tips over wat ze willen in bed
Na een aantal goede tips die vrouwen ons vorige week gaven over het scoren van een tweede date, wil je natuurlijk niet teleurstellen als je uiteindelijk met haar in bed beland. Daarom pakken de Reddit-dames nog even door. Een geniale Reddit-gebruiker vroeg namelijk: "Girls of Reddit, what are some things you wish guys did in bed more often?" Gelukkig voor ons werd hier volop op gereageerd. Het blijkt dat we nog wat te leren hebben. De beste tips zijn voor je op een rijtje gezet.
Ook al heb je het gevoel alsof je het beste werk hebt geleverd en heb je de nacht van je leven gehad. Let op, er zijn nog altijd een of twee dingen die je verkeerd kan doen. Gelukkig zijn wij niet de moeilijkste en helpen we graag een broeder in nood (ook al heb je zelf misschien niet eens door dat je in nood bent). Hieronder vind je de beste tips van de dames zelf om ze gek te maken in bed.
1."I wish they'd be more vocal. I love to hear my guy moan or curse softly because he just can't help himself."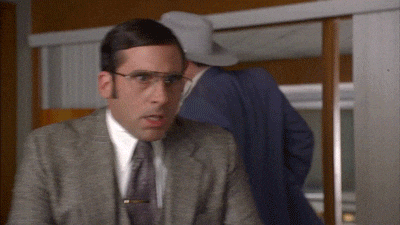 2."I like it when my man rubs my nipples slowly then starts to pick up the pace or sucks on them. It can sometimes bring me to the point of orgasm."
3. "Other shit with their hands or kissing/groping. It's kinda boring when the dude just pounds away and that's all. Like, play with my boobs, lick/suck etc., grab my ass, and so on."
4."Go slower. Stop fucking jackhammering and slow down a bit. I feel more like a sex toy than an actual sensual human being when a dude is fingering me at the speed of light."
5. "Touch me softly all over. A lot. Like I'm the most precious delicacy. Don't just ram the dick in."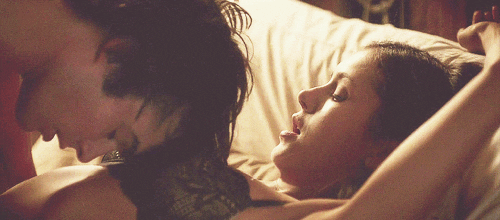 6. "Foreplay, teasing, kissing and caressing my body, really focusing on my pleasure and making me cum hard — and I can't say this next thing enough — MAKE MORE NOISE. God it is so hot when a guy moans and is vocal in bed. Makes me want to do even dirtier things to make him make those noises even more!"
7. "I love when he makes a lot of noise! The moaning and groaning gets me going. As well as nibbles and suckling around the neck and collar bone. Forehead kisses also makes me feel special while we do missionary."