Dit zijn wereldwijd de 5 best bekeken Netflix series
Waar Netflix een tijd geleden nog voor meer zoekirritatie zorgde dan plezier is Netflix nu dé provider als het gaat om series en films. Netflix 'n Chill is zelfs een welbekende uitspraak geworden met dubbelzinnige betekenis. Die enorme boost in populariteit heeft onder andere te maken met gruwelijke Netflix Originals series als Narcos en House of Cards. Toch blijft het vinden van een nieuwe serie om te binge watchen een moeilijk klusje, een luxe probleem.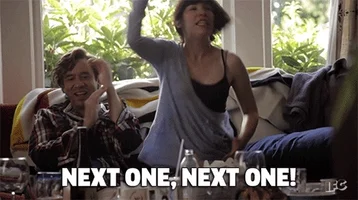 Nu zijn er natuurlijk talloze lijstjes met de beste series op Netflix en hebben wij die ook al opgesteld. Die zijn alleen grotendeels gebaseerd op feeling en hier en daar wat mond tot mond reclame. Harde (kijk)cijfers waren er nog niet echt en Netflix geeft die ook niet vrij. Dus heeft HighSpeedInternet het heft in eigen handen genomen. Nadat zij al eens eerder de meest populaire Netflix show per Amerikaanse staat hebben onderzocht hebben ze nu wereldwijd gekeken.
Dit zijn de meest bekeken series op Netflix over de hele wereld:
1) Sherlock (BBC)
2) Friends
3) Narcos (Netflix originals)
4) House of Cards (Netflix originals)
5) New Girl
Voor de mensen die willen weten wat per land de meest bekeken serie is of gewoonweg wat inspiratie op willen doen, hieronder de lijst met meest bekeken show per land.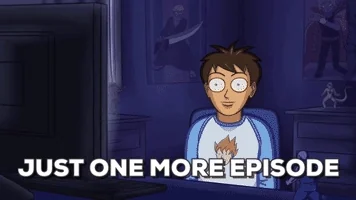 Algeria: The Black List
Argentina: Grand Hotel
Armenia: Sherlock
Australia: Jane the Virgin
Azerbaijan: Sherlock
Bangladesh: Sherlock
Belarus: Bones
Belgium: New Girl
Bolivia: Futurama
Bosnia and Herzegovina: Breaking Bad
Brazil: Pretty Little Liars
Bulgaria: Scrubs
Canada: Bates Motel
Chile: Breaking Bad
Colombia: Carlos
Costa Rica: The Walking Dead
Cyprus: Narcos
Czechia: The Big Bang Theory
Denmark: Rita
Dominican Republic: Sense8
Ecuador: The Walking Dead
Egypt: Lost
El Salvador: American Horror Story
Estonia: Sherlock
Finland: The Bridge
France: The Returned
Georgia: Breaking Bad
Germany: House of Cards
Ghana: The Originals
Greece: Grand Hotel
Guatemala: Narcos
Hong Kong: Black Mirror
Hungary: Family Guy
India: Friends
Indonesia: Love Rain
Iran: Love Rain
Ireland: Black Mirror
Israel: Grey's Anatomy
Italy: Gomorrah
Jamaica: The Originals
Japan: Hibana
Jordan: Friends
Kazakhstan: Scrubs
Kenya: Sense8
Kuwait: Narcos
Kyrgyzstan: The Black List
Latvia: Friends
Lebanon: Friends
Lithuania: Shameless
Malaysia: Love Rain
Mexico: Las Aparicio
Moldova: The Vampire Diaries
Morocco: Narcos
Nauru: Friends
Nepal: Friends
Netherlands: Sons of Anarchy
New Zealand: Wentworth
Nigeria: Boys Over Flowers
Norway: The Americans
Pakistan: New Girl
Peru: The Wonder Years
Philippines: My Love from the Star
Poland: House of Cards
Portugal: Shadowhunters
Romania: The Vampire Diaries
Russia: Arrow
Saudi Arabia: Lost
Serbia: Gossip Girl
Singapore: Daredevil
Slovakia: The Mentalist
South Africa: New Girl
South Korea: Soul Eater
Spain: Narcos
Sri Lanka: Arrow
Sweden: Dexter
Switzerland: House of Cards
Taiwan: My Love from the Star
Thailand: Soul Eater
Tunisia: Hannibal
Turkey: The Tudors
Ukraine: Friends
United Arab Emirates: Gotham
United Kingdom: Call the Midwife
United States: Shameless
Uruguay: Breaking Bad
Uzbekistan: Suits
Venezuela: Pablo Escobar
Vietnam: Empresses in the Palace
Zimbabwe: Scandal