Deze man leeft al 20 jaar op een verlaten eiland en vindt het hemels
David Glasheen, voormalig miljonair en ondertussen 73 ging in 1997 naar een onbewoond eiland samen met zijn hond en is gelukkiger dan ooit. Hij verhuisde naar Restoration Island -een klein stukje land niet zo ver van Noord-Oost Australie- nadat hij zijn fortuin van miljoenen verloor in de beurscrash van 1987. Klinkt als een goede reden alles achter te laten en doen whatever de f*ck je wilt.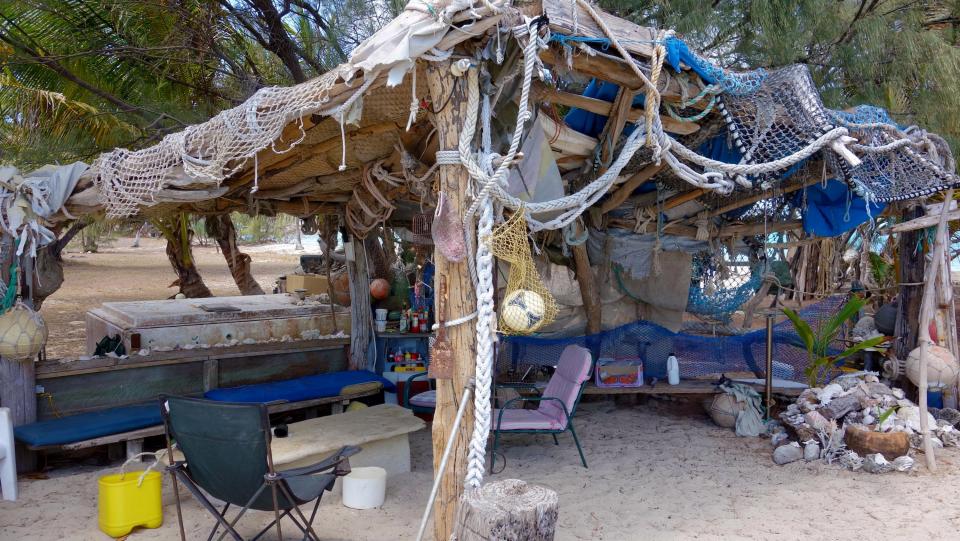 De voormalige zakenman en goudmijn eigenaar en property magnate was een geschatte $28.4 miljoen waard op zijn rijkste moment, voor de crash. David is nu compleet zelfvoorzienend op zijn eiland waar hij leeft in een hut met zijn hond, Polly.
Tijdens de twintigste verjaardag van zijn verhuizing zei hij:
"When I came here I was sick of money – money is what makes people sick – and my marriage had broken apart.
"But being on your own you do miss intelligent conversation and the physical contact of other people. I would love to find a partner who wants to live with me here, or a couple of ladies who want to come and visit a couple of times a year.
"My favourite thing about living here is the peace and enjoying nature – it is just a beautiful place in a remote part of the country most people do not know about. I just love it.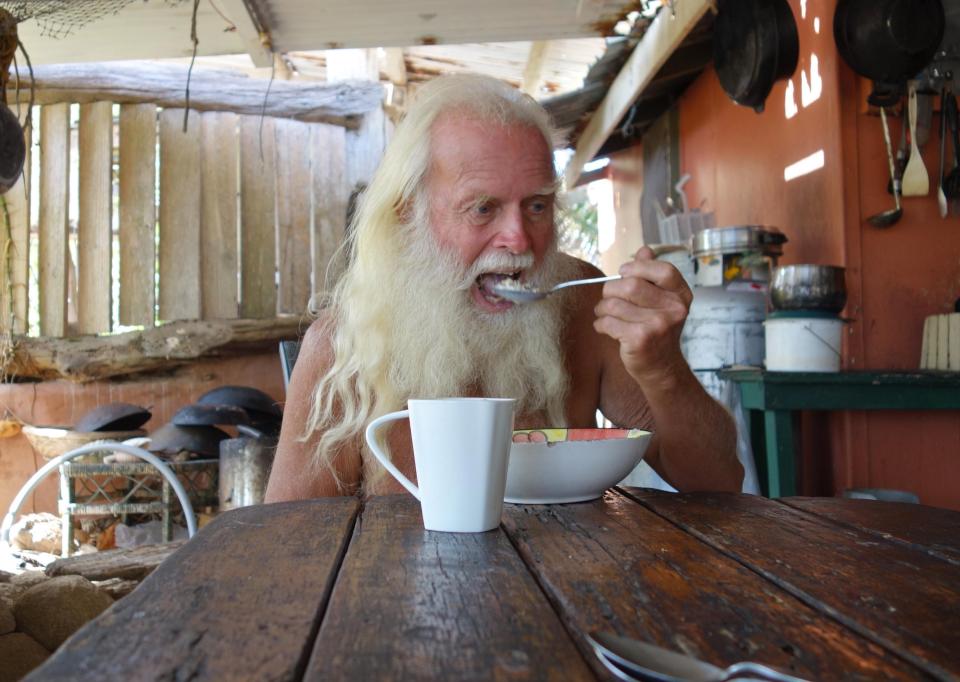 "The elements and wildlife are dangerous – if you do get into trouble here, you are pretty much dead. The saltwater crocodiles are beautiful animals – they are dangerous but I love them.
"There is no routine, that's what I love about it – every day is different. I do what I want to do, not what I have to do."
Vlak nadat zijn vrouw hem verliet werd hij geïnspireerd door een vriendin die vertelde dat ze op een onbewoond eiland wilde wonen als perfecte anti-stress plek.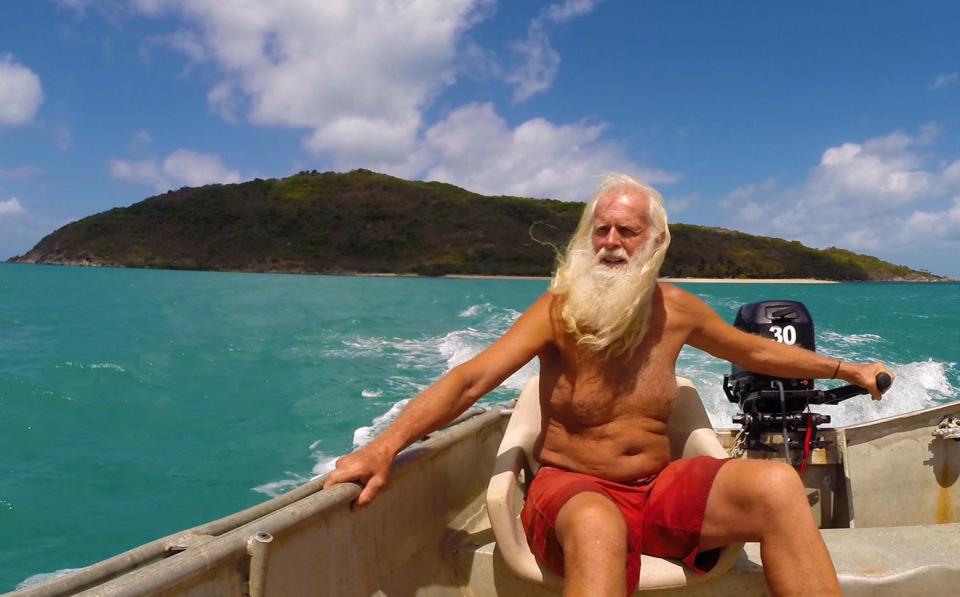 Hij reist eens per jaar naar Cairns om essentiele producten te kopen en hij heeft ook een 'gifting system' voor mensen die het eiland bezoeken. Hij zei:
"I used to get backpackers coming more regularly but that has dropped off now.
"Here there are snakes, spiders and crocodiles but it is safer here than lots of other parts of the world when you hear about terrorist attacks.
"I have a lot of respect for the land – I am glad we never decided to develop the island because we would have destroyed it.
Fantastisch verhaal.